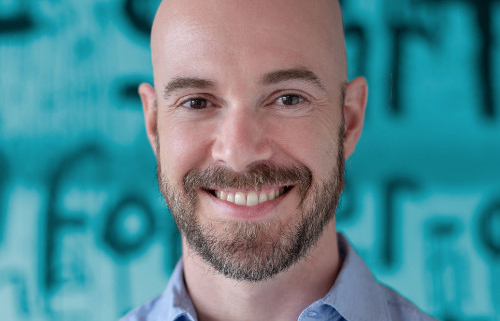 Yoni_1536838920756
The COVID-19 crisis will likely change our world in ways we don't yet completely understand. We had the chance to talk with Dr. Yoni Goldwasser, Digital health investor, entrepreneur, and advisor in Berlin,  about his thoughts about the pandemic, the impact of technology and his home country Israel.
Dr. Yoni Goldwasser holds a BA in Chemistry from Princeton and a PhD in Medical Engineering from Harvard and MIT. He spent the past 10 years working in Pharma, VC, startups and as a management consultant. He worked in Germany as Director of Venture Development at Axel Springer Porsche (APX), co-founded the Digital Health Initiative in Berlin. Today he is an Investor and management consultant. Yoni has a keen interest in Digital Health, specifically in the interface of AI.
What is Israel doing right in terms of fighting Covid-19?
1. Hello Yoni, you are in your home country Israel right now. With regard to the vaccination statistics, we Germans are a bit envious of you right now. What is Israel doing right in terms of fighting Covid?
Well, Israel got lucky that it was the perfect "epidemiological sandbox" for Pfizer. It's a small country with a Krankenkasse system that was partly modeled after the German one. But we have only four of them to cover the whole population and they are not just payers: they also integrate providers (hospitals and community clinics). They have been using digital health records for a couple of decades now, and the Israeli government was very "cooperative" in allowing access to information from those files to Pfizer. So it was really the best place Pfizer could have hoped for to see the impact of its vaccine based on real-world evidence. Add to that the flexible Israeli mentality that allowed, for example, many younger people to get vaccinated from "leftovers" of unfrozen doses at the end of every day in the first few weeks of the vaccination program, without an appointment.
2. Even though Israel is not comparable to Germany, what can we still learn?
Looking forward, manufacturing and supply chains bottlenecks need to be resolved, but equally important is working to convince the public that vaccinations are safe and effective. Israel is not bumping into a vaccination "ceiling," where there are more appointments and doses available than people willing to receive the vaccine. It's a combination of different groups with different concerns and fears and Israel is trying to figure out how to deal with this so we can reach herd immunity. Germany should pay attention and see what works and doesn't work for Israel, so it doesn't have to make the same mistakes.
3. How can technological solutions in the fields of medicine, virology, and immunology help to overcome the pandemic?
I actually published a short Medium article about this in April 2020. There are multiple opportunities for innovators whether in public health and epidemiology or by impacting the patient journey from prevention, through diagnosis, care, and rehabilitation.
4. There is a ongoing debate how central a role AI systems would have in future medicine. Will AI replace doctors?
Great question: the short answer is yes. Eventually, I expect almost all functions performed by doctors and nurses to be taken over by AI (I discuss this here). But this will be a slow process that will require decades. What we are more likely to see in the next 10 years is often referred to as "augmented intelligence," i.e. the creation of tools that allow higher quality care to be provided to more people, using cheaper resources, while still relying on doctors and nurses to manage the care of patients. For example, in the next few years we will see many AI tools that will help physicians see more patients and provide them better care while computers take care of routine, time consuming processes that today waste a lot of physicians' time.
5. What are the future key competencies for physicians in a digital health world?
Physicians need to become more comfortable with these tools that are being developed for them, which requires a certain effort and a leap of faith on their end. But it is also the responsibility of innovators to work closely with physicians to make sure products are as simple and intuitive to use as possible. For example, the electronic health records that were deployed in the US around 10 years ago are a good example of how not to do it: they became a huge sink of time and effort for physicians because they were originally developed as research or billing tools. The US is only now starting to emerge from this UX blackhole. Lastly, the government can facilitate this process by securing funds for the continued education of physicians in the digital space, and work with physician organizations to provide training for as many doctors as possible.
Yoni, thank you for the interview and I hope to see you soon back in Germanny.
---
IPA Magazin: bleiben Sie auf dem Laufenden!
Sie wollen mehr Infos zum Thema Digital Leadership, New Work und Talentmanagment? Dann hier anmelden und dazu noch die Story von Jan dem Digital Leader kostenfrei mitlesen.
---
https://digitalpeoplemanagement.de/wp-content/uploads/2021/02/Yoni_1536838920756.jpg
500
500
Redaktion DPM
https://digitalpeoplemanagement.de/wp-content/uploads/2014/12/ipa.png
Redaktion DPM
2021-02-22 12:18:25
2021-02-22 12:24:54
COVID-19 Crisis -Interview with Dr. Yoni Goldwasser